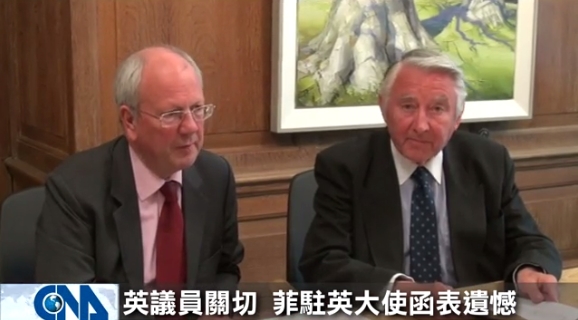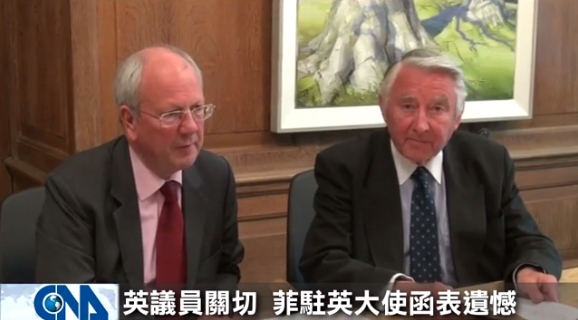 In an interview on June 4 with Taiwan's Central News Agency, Lord Faulkner of Worcester and Lord Steel of Aikwood, co-chairs of the British-Taiwanese APPG, expressed support for the ROC's position on the recent shooting attack on the Taiwan fishing boat Guang Da Xing No. 28 (GDX 28) by a Philippine government vessel.
They also said that the actions of the Philippine government vessel, which pursued the Taiwan fishing boat for a considerable number of minutes in the overlapping exclusive economic zones between the ROC and the Philippines and fired nearly 60 bullets at the Taiwan fishing boat, could not be tolerated in a civilized society and were inexcusable.
See Press Release from the Ministry of Foreign Affairs, ROC (Taiwan).