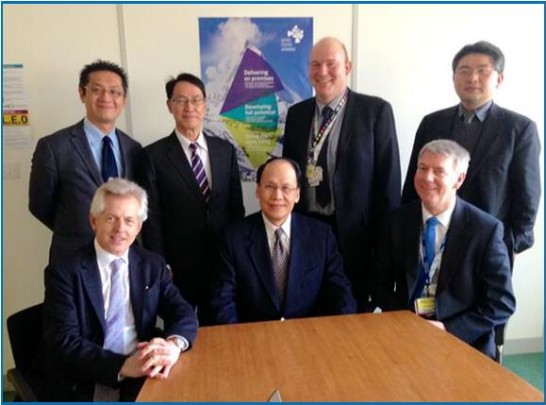 The MP for Gloucester, Richard Graham, recently welcomed Ambassador Liu to the city to meet with executives from several leading energy companies.
The Ambassador, who was accompanied by officials from the TRO's economic affairs team, met with representatives from EDF Energy, AMEC and Tidal Lagoon Power for talks about potential Taiwanese investment and export opportunities.
During the visit, the team learned more about EDF and AMEC's work in nuclear power and nuclear decommissioning in addition to Tidal Lagoon Power's pioneering work on alternative tidal energy.
The visit, which forms part of Ambassador Liu's efforts to promote collaboration with local regions in the United Kingdom, also aimed to present Taiwan based opportunities to Gloucester businesses, so they may consider exporting their services to the Far East, whilst attracting international interest in so doing.
Ambassador Liu's visit comes amid the ROC Government's increasing interest in the fields of nuclear de-commissioning and alternative sources of energy, as Taiwan looks to adapt its power generation to the needs of the future.