28 January 2019
The IELTS Global Partnership
British Council
10 Spring Gardens
London SW1A 2BN
Dear IELTS Global Partnership,
We are writing to you regarding your recent decision in October to change the designation of Taiwan on your website from 'Taiwan' to 'Taiwan, China'. We are surprised to learn of your decision, as the designation 'Taiwan, China' is not only erroneous but also contrary to UK Government policy, and therefore request immediate correction to 'Taiwan'.
Your changed designation is inaccurate and misleading as Taiwan has never been a part of the People's Republic of China. It is also contrary to the UK Government's longstanding policy to refer to Taiwan as simply 'Taiwan', as Mark Field, Minister of State for Asia and the Pacific at the Foreign Commonwealth Office, publicly stated on 10 July. The reason for your decision therefore remains puzzling, as it is neither based on fact nor is it in line with the UK's official position.
The change has resulted in great confusion and protest among Taiwanese people and the IELTS community. Many Taiwanese students and professionals who take the IELTS feel their rights and nationality are being sacrificed.
The decision follows pressure from China and is based on commercial interest. Although IELTS is a private enterprise, it should not have the terms of its business dictated by a foreign government. Succumbing to this political pressure undermines our democratic principles and harms the free operations of international business.
UK-Taiwanese educational relations are steadily increasing, with approximately 12,000 Taiwanese studying in the UK as of 2017. For many Taiwanese students and professionals, taking the IELTS is an essential stepping stone to study and work in the UK. If IELTS were to change the designation to 'Taiwan', it may well allow the UK to continue increasing its educational exchanges with Taiwan.
We urge you to reconsider your decision and amend the IELTS website to the previous and proper designation of simply 'Taiwan'.
Yours sincerely,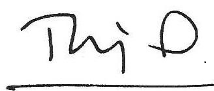 Nigel Evans MP                             Lord Rogan                                                               
Co-Chairs of British-Taiwanese All-Party Parliamentary Group
–
Co-Signatories:
Baroness Anelay of St Johns
Lord Arbuthnot of Edrom
Baroness Barker
Lord Bethell
Baroness Bloomfield of Hinton Waldrist
Lord Dholakia
Baroness D'Souza
Lord Foster of Bath
Baroness Garden of Frognal
Lord Gilbert of Panteg
Baroness Harris of Richmond
Lord Kilclooney
Baroness Ludford
Lord Northbrook
Baroness Northover
Lord Purvis of Tweed
Lord Rennard
Lord Steel of Aikwood
Lord Truscott

Sir David Amess MP
Bob Blackman MP
Sir Graham Brady MP
Sarah Champion MP
Rosie Cooper MP
Nigel Dodds MP
Mike Gapes MP
Robert Halfon MP
Stephen Hepburn MP
Philip Hollobone MP
George Howarth MP
Andrea Jenkyns MP
Ian Lucas MP
Angus MacNeil MP
Scott Mann MP
Kerry McCarthy MP
Stephen Metcalfe MP
Nigel Mills MP
Stephen Morgan MP
Sheryll Murray MP
Bob Neill MP
Andrew Rosindell MP
Henry Smith MP
Bob Stewart MP
Sir Demond Swayne MP
Stephen Timms MP
C.c.
1. Rt Hon Mark Field MP, Minister of State for Asia and the Pacific at the Foreign & Commonwealth Office
2. Sir Ciarán Devane, Chief Executive, British Council